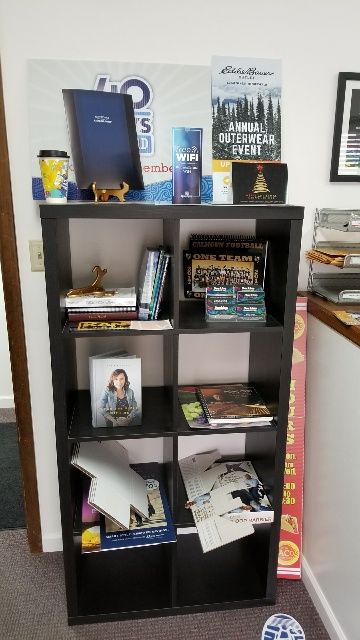 In working with us, you'll find that our company is not overly regimented. Everyone understands their role but is willing to help out wherever needed to see a job through. You'll never hear a member of our staff say, "that's not my job."
Though we believe whole-heartedly in this open approach, it's necessary to separate our company into a few departments. Whether it's Customer Service or production, it takes everyone we have to make our clients look their best.
Sales

Our sales team is committed to providing you with the best solution to your project. Our goal is to be your single source provider and will work to always achieve your satisfaction.

Our team is led by Mike Burnett. With 30+ years in the graphic arts industry, he brings a wealth of industry knowledge and contacts to leverage for your needs.

Inside Sales: Tonya Pennington. Tonya has a background in the printing industry that most would envy. She spent multiple years as an estimator and customer service specialist. She places her customers first on all jobs. She will be responsible for all of the 'care and feeding' of your project from start to finish. One call and you'll know why.

Inside Sales: Pat Whary. Pat comes to the printing industry with a project management background. He is a process driven individual who knows how to work with you on a variety of types of projects. When you talk to Pat, you will know why he is so good at what he does.

Let us know how we can help you today.