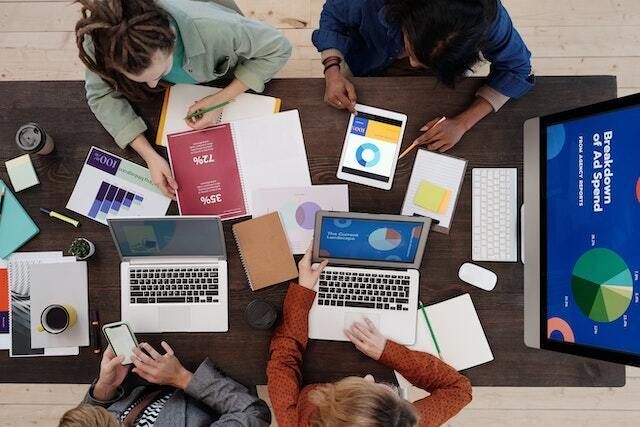 You're an expert at what you do. After all, that's why you have a business! Content marketing is the perfect way to showcase your expertise while attracting new customers to your business. And the world of content marketing is vast—from case studies to email marketing and everything in between, check out these six types of content marketing your business should be leveraging…and how! 
1. Case Studies
Consider how your business has helped a customer achieve success. Case studies take results and testimonials and combine them to tell a captivating story about your business. When done correctly, case studies help your potential customers envision the same results they can achieve with your business. Pick a customer who has seen tremendous success partnering with your business, and ask if they'd be willing to let you tell their story! 
2. Social Media
The world of social media is vast with opportunities. You can create specific audiences based on a user's past purchases and interests to truly target a group that is meaningful for your business. Plus, you can leverage organic or paid opportunities. From Facebook and Instagram to Twitter and Tik Tok, there are ample ways to reach potential customers. Create engaging and entertaining content that solves a problem for your end user, and you'll be on your way to social media success! 
3. Infographics
When you have great information and are looking for a way to arrange it that makes sense for your audience, consider an infographic! Infographics are visually appealing pieces of content that use graphics, charts, images and text to tell a compelling story. These pieces of content may work best when you have numbers to share, but they can also be done simply with images and text.
4. Email
Don't forget about the tried-and-true content marketing method of email marketing! Email marketing allows you to reach both current and prospective customers with limited time deals, important information and added-value propositions with a few clicks of a button. Plus, today's email marketing platforms allow you to design captivating emails and track your success. Monitor your click-through rate and the success of your campaigns to determine future email marketing strategies.
5. Articles and Blogs
Articles and blog posts are an opportunity for you to expand on your expertise in a longer form. Use this as a place to educate your readers and become a voice in your industry. When done correctly, you won't necessarily need to "sell" in your articles and blogs. Your expertise will instead help you become a valued voice in your industry and establish trust with your audience.
6. Brochures
Brochures used to be printed and left in your brick and mortar store. In today's world, they can also be helpful in a digital format. Use a two page brochure to simplify the products you sell in a visually appealing way. As an added bonus, make it printable for your sales team so they can take it with them when they're giving their next presentation or pitch.
Content comes in all shapes and sizes and is perfect for you to help market your business. Don't be afraid to experiment with different forms of content marketing to see what works best for your business! Remember—marrying digital and print can help you achieve optimal results.